1. Beautiful design: Arch shape heating panel, larger heating area, the surface is covered by unique nanomaterial;
2. With remote and red LED indicator;
3. Lighter & thinner, can be hung under an outdoor umbrella;
4. Quiet, no light, no flame, no color change; good for eye and health
5. Durable heating tube, good quality;
6. Energy saving: 99.99% heating efficiency
7.Fast heating in 5minute,Heat can be distributed evenly;
8. IPX4, waterproof, outdoor use: terrace, gallery, patio, balcony, church, garden, BBQ, gym etc.

Model

Power

Cover area (m2)

Voltage/Frequency

Rated current

Surface temperature

Dimension (mm)

N/G weight (Kg)

Container load Q'ty
(20'/40'/40HQ)

JH-NR18-14B

1800W

20

230V,50/60Hz


7.8A

300℃

1095*215*70

6.8/8.2

610/1290/1442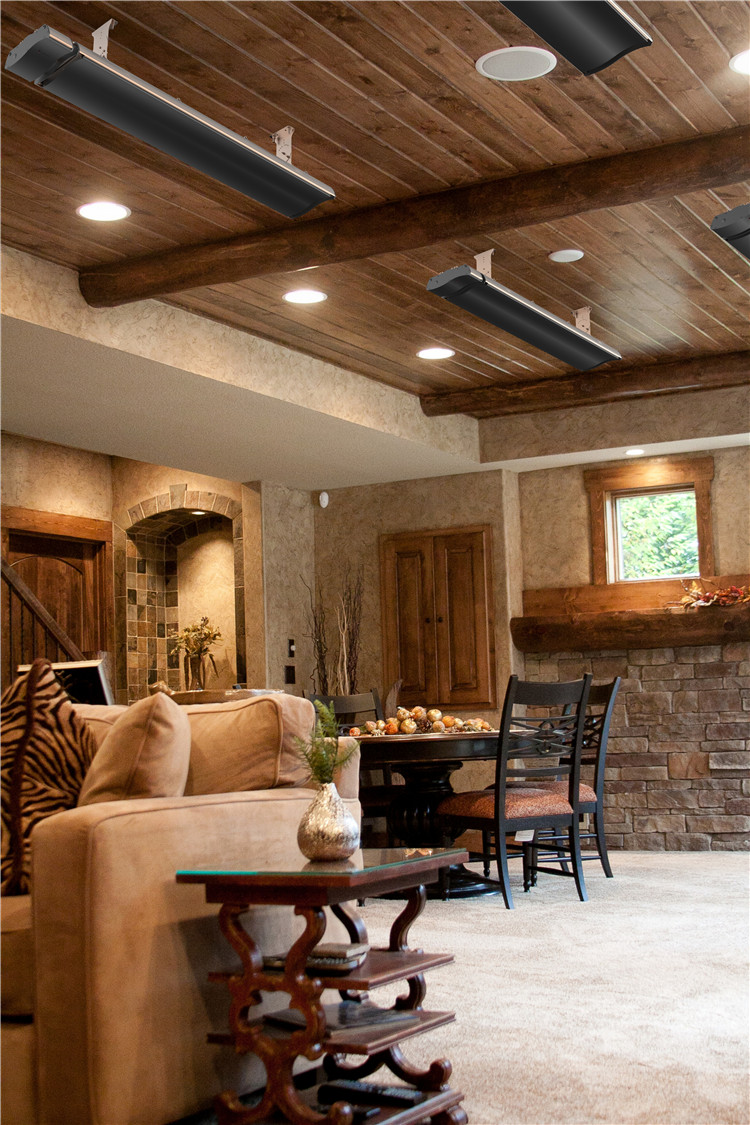 Highlights:
Sleek Design:
Variable Frequency Control:
Consistent Heating Performance:
User-Friendly Interface:
Equipped with an intuitive user interface, the heater is easy to operate, allowing users to adjust settings effortlessly for optimal comfort.
Applications:
Residential Spaces:
Perfect for living rooms, bedrooms, and home offices, the JH-NR18-14B offers customizable heating solutions for various areas within a home.
Commercial Offices:
Restaurants and Cafes:
Retail Environments:
Hotels and Hospitality:
Healthcare Facilities:
Educational Institutions:
Ideal for classrooms, study areas, and faculty offices, promoting a conducive learning environment with customizable heating options.
Conference Rooms:
Advantages:
Customizable Comfort:
Energy Efficiency:
User-Friendly Operation:
Versatile Applications:
Modern Design:
In summary, the JH-NR18-14B Far-Infrared Heater combines a sleek design with advanced variable frequency control, offering customizable and efficient heating solutions for diverse residential and commercial applications.